Gamlestadens Bryggeri was started in the summer '94 in Göteborg as a product of the increasing interest in beer, and especially local beer. Today Gamlestaden is one of the leading microbreweries in the country. During '96 they produced 300 000 litres of lagers and ale, but they have a capacity of 1 million liter. All their beer are brewed according to the German Reinheitsgebot.
The first beer to hit the market was Gamlestadens Pilsner which is a Czechish style pils. Since then they have broadened their assortment with amongst others Starkodder, which is an interesting strong ale, Häxöl, a Märzen-style seasonal that were very well recieved last year, and their Christmas seasonal Julöl, which was top fermented in '95, while the succesful '96 and '97 versions were bottom fermented.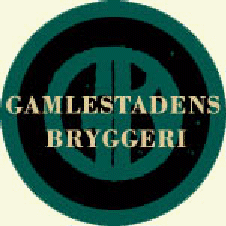 At Göteborg Beer Festival '97 their new Gamlestadens Färsköl first showed up. It won the most prestigeous prize for "Best Swedish Beer - All Categories". Gamlestadens Färsköl is an unfiltered version of Gamlestadens Pilsner.

Gamlestadens beers are only available around Göteborg. If you want to enjoy there beers from tap the recommended places are:
M & Co., Pannrummet Kök & Bar, Il Sapore, Tvåkanten and Old Beefeater Inn. The latter also has Gamlestadens Färsköl available. All these places are in Göteborg.
Currently their products are:
Gamlestadens Färsköl - Lager (5,0%)
Gamlestadens Klass Ett - Lager (<2.25%)
Gamlestadens Pilsner - Lager (5,0%)
Gamlestadens Pilsner, klass II - Lager (<2.8%)
Gamlestadens Stark - Lager, bock (7,0%)
Götheborgs Mellanöl - Lager (4.4%)

Seasonals:

Häxöl - Lager, märzen (5,0%) Available in spring
Gamlestadens Julöl - Different from year to year. Christmas beer
Starkodder - Ale (7,0%) Not sure if it will return